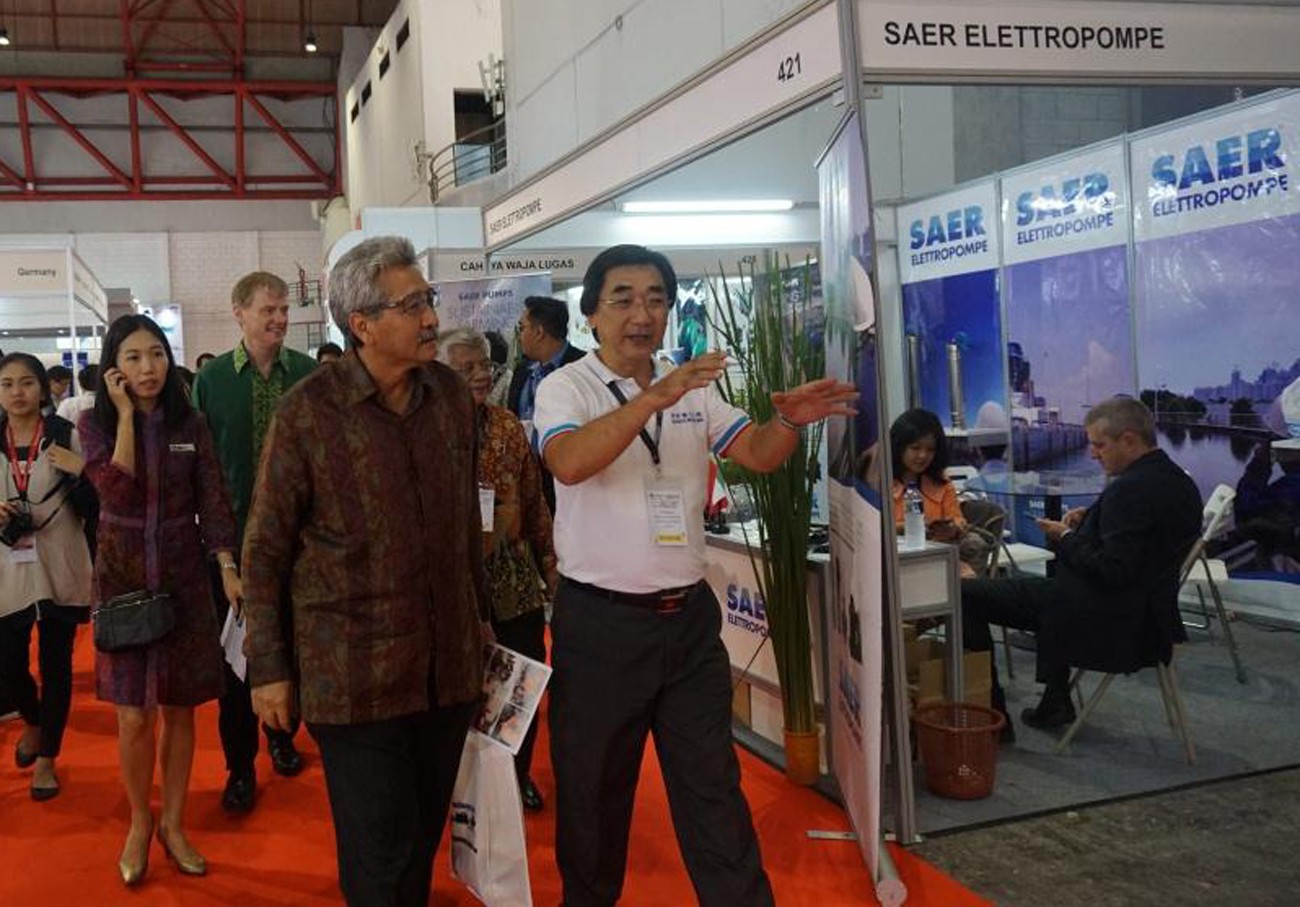 Chairman of the Indonesia Engineers Association Hermanto Dardak (front left) strolls through the Construction Indonesia and Concrete Show Southeast Asia 2018 exhibition at the Jakarta International Expo in Kemayoran, Central Jakarta, on Sept. 19. (JP/Riza Roidila Mufti)
The production target for Indonesia's precast concrete producers for 2018 has been set at 37 million tons, Precast and Prestressed Concrete Companies Association (AP3I) chairman Wilfred Singkali said in Jakarta on Wednesday.
"Our production capacity was 34 million tons last year and we aim to produce 37 million this year," he said in his remarks at the opening ceremony of the Construction Indonesia and Concrete Show Southeast Asia 2018 at the Jakarta International Expo.
Wilfred said the association members had expanded their production capacity in the past few years to respond to the increasing demand for precast concrete for various projects including infrastructure development and housing. "The demand from the housing sector continues to increase," he said.
Currently, the association had 42 members that operated 76 factories, Wilfred said, adding that the association's members had looked forward to the event as they wanted to learn about the latest technology in the concrete industry.
The event, held from Sept. 19 to 21, involves more than 200 exhibitors from Indonesia and 23 other countries.
The participants are showcasing various concrete and construction-related products, services and technologies, such as precast concrete, concrete mixers and batching plants.
Jakarta Post | Thu, September 20, 2018 | 10:43 am